CALL OUT for garden tools donations!
We are delighted to finally announce the launch of our project based around the Cheviot Centre courtyard garden!
The rear courtyard at the Cheviot Centre is an amazing community resource and we've got a full programme of events and activities planned to make good use of the space, explore how it can be used to inspire creativity, and spruce it up at the same time! The garden has been tended to by members of the Wooler u3a, and we're welcoming anyone of any age in Glendale to come down and get involved in planting, pruning and maintaining it throughout the year.
To help us spruce the garden up, we're making this this call-out for unwanted garden tools!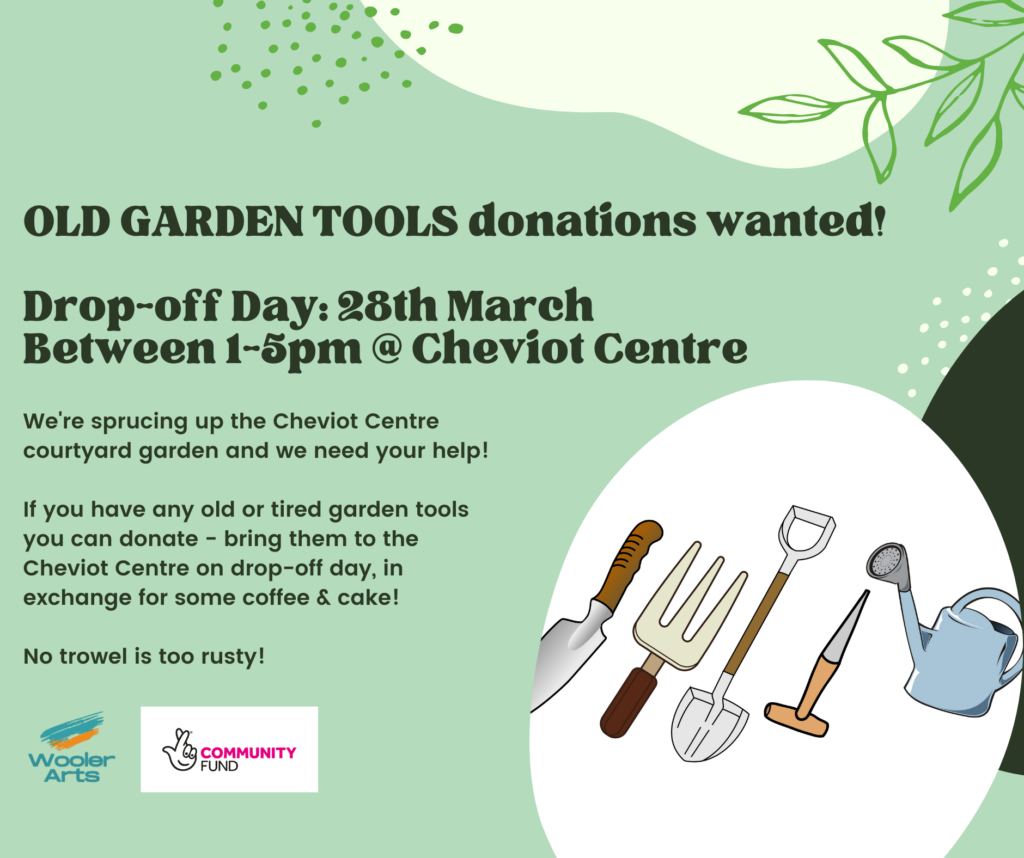 Do you have any old, tired, or slightly broken garden tools in the back of your shed? Donate them to us! We need trowels, forks, kneeling pads, rakes, spades, watering cans…and anything else you might need in a garden. We can do minor repairs and give them a new lick of paint, varnish or oil – so don't worry if it's seen better days!
Our project coordinator Jodie & her partner Greg will be at the Cheviot Centre on Monday 28th March between 1-5pm accepting tool donations, offering coffee & cake and answering any questions you might have about the project.
On the same evening, we'll be hosting the 'project launch', with a short film screening, refreshments and a chance to both socialise and find out how to get involved in our upcoming activities. See the event poster above! We hope to see you there!