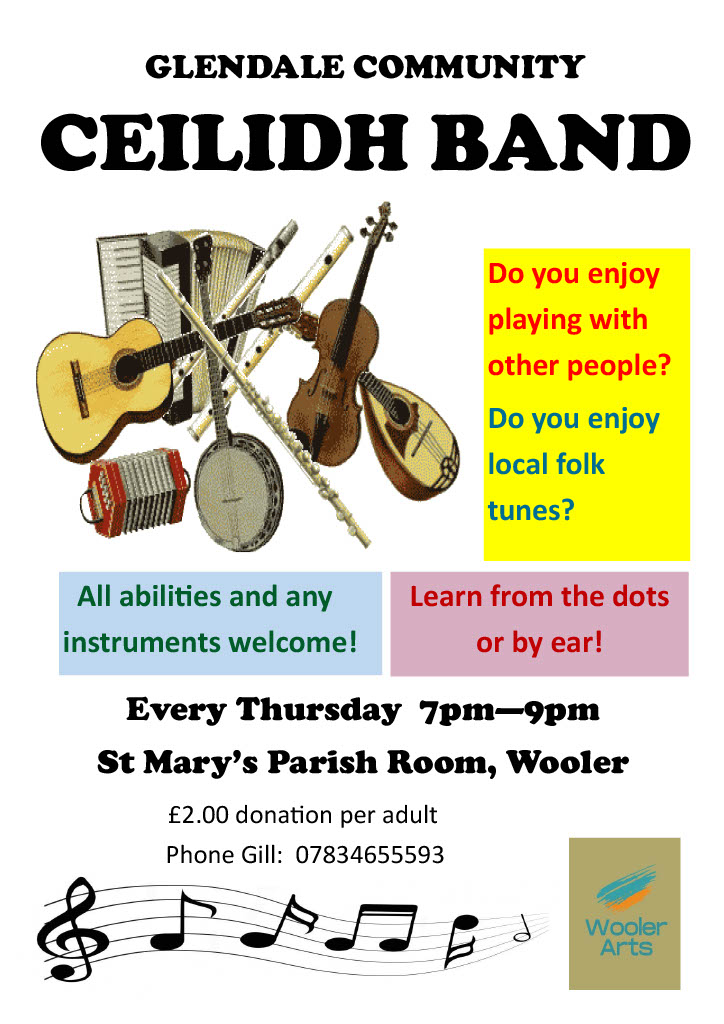 Glendale Ceilidh Band meets weekly at St Mary's Parish Room in Wooler, led by Musical Director, Susie Cochrane. The band plays a wide range of folk music mainly from Northumberland and there is already a wide range of instruments including whistles, fiddles, guitars, mandolin, accordions and bodhran. We want to encourage anyone who plays an instrument, no matter at what level, to join in. Members can play by ear or from written music, whichever they prefer.  The band eventually plans to put on community ceilidh dances around Glendale and will also be available to play for other functions. It's a friendly, sociable way to spend an evening with friends and to hear and play some great music.
The Ceilidh band now meets EVERY Thursday from 7pm – 9pm at St Mary's Parish Room, Wooler. Sessions cost £2 each.
For further information call Gill Brooks 07834 655593.
More Glendale Ceilidh Band posts coming soon