SATURDAY 14 MAY 7.30PM
The Dazzle of Debussy
Steven Osborne
Debussy

Deux Arabesques
Ballade
La plus que lente
Pièce pour le Vêtement du Blessé
Elégie
Les soirs illuminés par l'ardeur du charbon
Etudes 1-6
Etude retrouvée
Etudes 7-12
Pour le piano
Steven Osborne is a truly remarkable pianist with a deep sensitivity and prodigious technique. Possessing a formidable musical intelligence, his all-Debussy programme is an ingenious exploration of the entire range of Debussy's output. As well as the sparkling and better-known Pour le piano and the brilliant late Etudes, Steven has chosen to include shorter works that are very rarely heard. These shorter pieces are poetic snapshots of Debussy's distinctive sound-world, some of them echoing ideas from more familiar pieces.
The Etudes (1915) are a set of twelve pieces following in the footsteps of the keyboard pieces of Couperin and Chopin and looking forwards to Ligeti's wonderful piano Etudes (1985-2001). Debussy composed his Etudes as two books of studies. The first six begin with a "five-finger study after Monsieur Czerny" and this is followed by four studies exploring the characters of the different musical intervals – thirds, fourths, sixths, and octaves The first book ends with a study using only eight fingers, deliberately making the use of the thumbs difficult. The second book begins exploring chromatic motifs and scales, then pour les agréments (ornaments), repeated notes, opposing sonorities, arpeggios, and finally chords. It is, in short, a masterpiece.
This is a unique and highly original programme, and a brilliant opening to our new season.
Winner of the Royal Philharmonic Society's Instrumentalist of the Year in 2013, pianist Steven Osborne is one of Britain's most treasured musicians. Celebrated for his insightful interpretations, his musicality and technique, Osborne is much sought after as soloist, chamber musician and recitalist. His residencies at London's Wigmore Hall, Antwerp's deSingel, the Bath International Music Festival, with the City of Birmingham Symphony Orchestra and with the Royal Scottish National Orchestra are a testament to the respect with which he is held.
Described by The Observer as "always a player in absolute service to the composer", Steven Osborne recently released a much-praised recording of Beethoven's last three piano sonatas for Hyperion. He has given recitals in all the UK's most prestigious venues as well as internationally in Vienna at the Musikverein and Wiener Konzerthaus, in Amsterdam at the Royal Concertgebouw, at the Berlin Philharmonie, Tokyo's Suntory Hall and Carnegie Hall in New York. His carefully devised programmes have juxtaposed Schubert and Rachmaninov for solo recitals across the UK including a performance at the Wigmore Hall; and Fauré, Poulenc, Debussy, Stravinsky and Ravel for joint recitals with Paul Lewis - including a second appearance at the Wigmore Hall – and across Europe and North America.
"...What a world of sound and colour this pianist conjured
up. Rarely do you witness such textural detail, so delicately
balanced. This was a masterclass in the true beauty of pianism,
delivered with an intelligent and instinctive musicality."
The Scotsman, 1 February 2016 *****
This sense of stillness laid the ground for the nuanced colour-washes Osborne created so effectively in five pieces by Debussy….
The Guardian, 4 February 2016 *****
"…a feeling of sublimity….superfine accuracy….and [projection of] the poetic meaning of this extravagant sound and fury."
(The Telegraph, 2019, reviewing a performance of Messiaen's Vingt Regards sur l'Enfant Jésus)
For further information: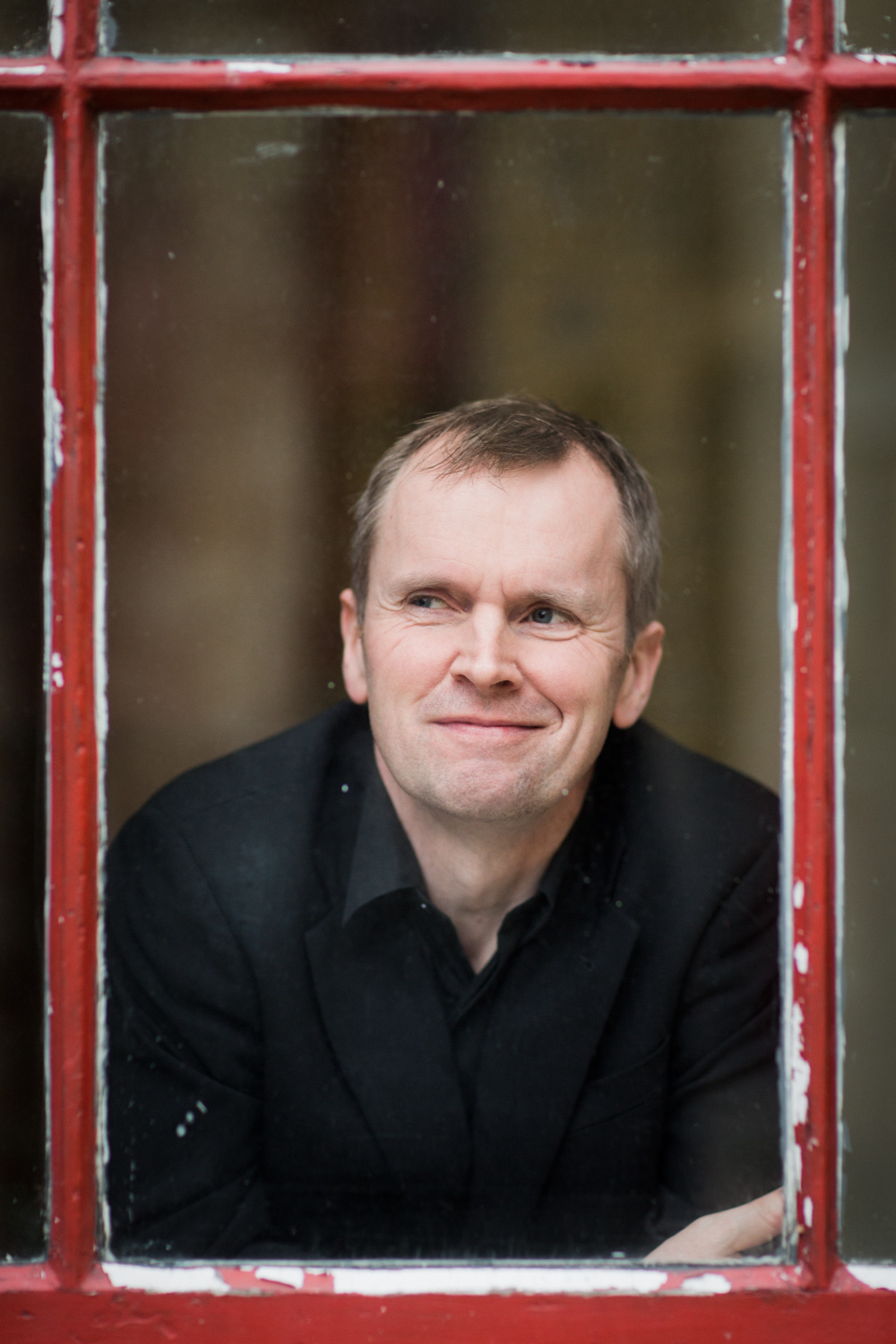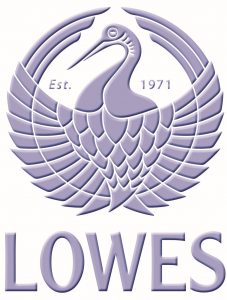 FRIDAY 27 MAY 7.30PM
Spirited Folk
Chris Stout - Shetland Fiddle
Catriona McKay - Scottish Harp
The popular and brilliant duo of Chris Stout and Catriona McKay bring an evening of vigorous as well as poetic music that will set the feet tapping and pulses racing. They create music together that has a driving energy and at the same time is emotional music with a stark beauty. With their roots in Scottish traditional music, they also explore and interact with other music, building on tradition yet pushing it in new and exciting directions. If one is excited by the cross-fertilisation of music from different traditions, then the music created by these supreme artists represents the very best in this direction.
Be prepared to be uplifted and swept away!
Catriona McKay is from Dundee and Chris Stout is from Fair Isle, one of the Shetland Islands.
Catriona and Chris come from the rich traditions of Scottish music and use these as a starting point to challenge their instruments and to develop and explore new music in a spirit of experimentation. The result is a dynamic and adventurous music that retains the identity of their traditions yet allows the music to have an open and creative relationship with other musical styles they are drawn to.
They have performed, explored and sculpted their musical identities together for 15 years. They recorded their first duo CD Laebrack in 2005 and in 2010 they presented their self-penned album White Nights. As trustworthy collaborators they have been part of many projects and are both members of the internationally acclaimed band Fiddlers' Bid.
"...the pair continue to refine and explore their approach to the
folk tradition while operating at a level of musicality that puts
them easily in the chamber music and classical soloist orbits."
The Herald, 2 December 2017, reviewing the release of the CD "Bare Knuckle"
The crafting of their voice as a duo…..blends elemental intensity with graceful eloquence (The Herald)
……sensual, throaty fiddle lines… [and the] harp is deliciously angular and haughty(Irish Times)
For further information: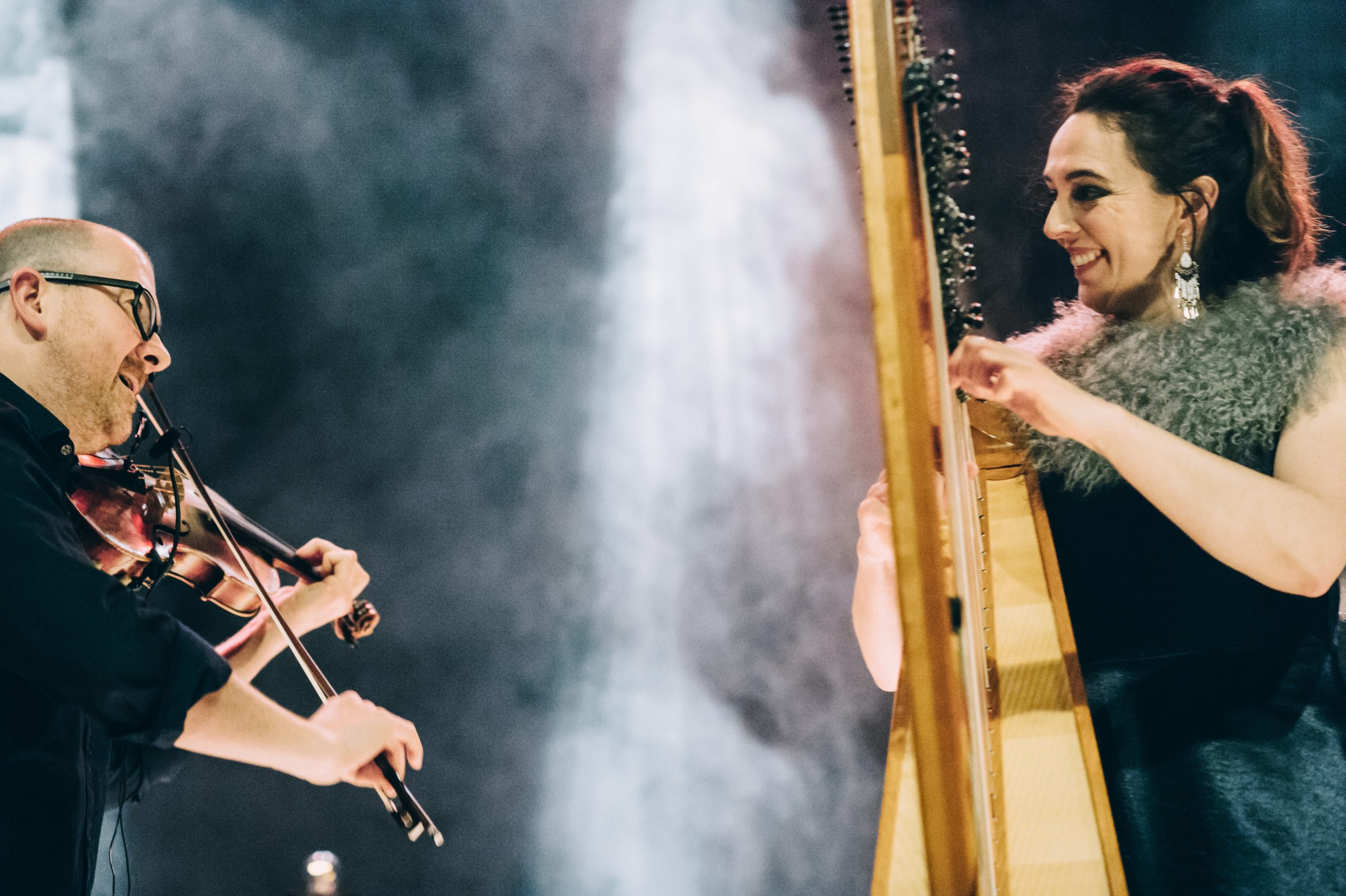 SATURDAY 11 JUNE 7.30PM
The Joy of Percussion
O Duo
Owen Gunnell & Toby Kearney
| | |
| --- | --- |
| Philip Glass | Etudes |
| Ligeti | Musica Ricercata (extracts) |
| Shostakovich | Prelude and Fugue |
| Julius Eastman | Joy Boy |
| Chopin | Revolutionary Etude |
| Steve Reich | Clapping Music |
| Wayne Sigel | Savanna |
| Lynne Plowmann | Bell Patterns and Logs and Shells |
O Duo are well-known for their dynamism on a wide range of percussion instruments and for projecting an enormous enthusiasm through their playing. Their programme is very distinctive, embracing minimalist music, Ligeti and more recent composers, and arrangements of more familiar music. The inclusion of a piece by Julius Eastman, the highly original minimalist composer, will make a beautiful contribution to tonight's programme.
FAMILY WORKSHOP: 3.30-5.00PM
BANG, SCRAPE, RATTLE AND ROLL – fun and laughter for all the family playing alongside O Duo. Bring something percussive if you wish, but you'll also get the chance to play on their huge array of percussion with them! We ask that children be accompanied by their parents.
"Phenomenal artistry...Brimming with style and panache."
The Daily Telegraph
"This duo's wonderful rapport, both with each other and with
their audiences, together with their extraordinary versatility,
virtuosity and physical prowess, adds up to a visual and artistic
feast that is exhilarating and utterly irresistible."

Oxford Mail
Startling…cheeky, but enchanting
The Scotsman
Exhilarating ... a glistening constellation of timbres, at times hushed and haunting, at others athletically spry.
Geoffrey Norris, Daily Telegraph 2015
For nearly two decades O Duo have been performing worldwide, entertaining and educating audiences of all ages. The duo was formed in 2001 by Owen Gunnell and Oliver Cox, whilst studying at the RCM. Then in 2018 Toby Kearney (another RCM graduate) joined Owen to continue the musical journey.
The Duo made their Edinburgh Fringe Festival debut with their show, Bongo Fury, which they played over 25 times to sell-out crowds and critical acclaim. Since 2005, O Duo has given recitals all around the world, performing both chamber music and concertos in many of the country's top concert halls, playing in Hyde Park for the Last Night of the Proms, as well as commissioning many new works and inspiring countless children (and adults!) around the world with their virtuosic performances, laid-back presentation and passion for both percussion and music in general.
In recent years O Duo have won a Special Commissioning Award from the Borletti-Buitoni Trust and been appointed Artistic Directors of the Children's Classic Concerts series in Scotland revealing their artistic quality, passion for commissioning new repertoire and dedication to education work. Recently they gave the premiere of Wilful Chants by Stephen Montague with the BBC Symphony Chorus. They have given recitals at the Wigmore Hall, Cheltenham and City of London Festivals and gave the premiere of Stephen McNeff's Concert O-Duo at the Barbican as part of BBC Symphony Orchestra's 80th birthday concert. They have performed an eclectic repertoire including Bartók's Sonata for Two Pianos and Percussion with Artur Pizzarro and Vita Panomariovaite, and music by Moondog (the iconic American composer) at the Barbican.
Concert appearances further afield include performances at the Al Bustan, Harare and Mexico City Festivals and in Paris, Madrid, Lucerne, Zug, and Seinajoki, as well as tours to Germany and Bulgaria. Orchestral performances include concerto appearances with the BBC Philharmonic, Royal Scottish National Orchestra, London Philharmonic and Philharmonia Orchestras. They have broadcast on BBC Radio 2, Radio 3, Classic FM, and on TV.
For further information: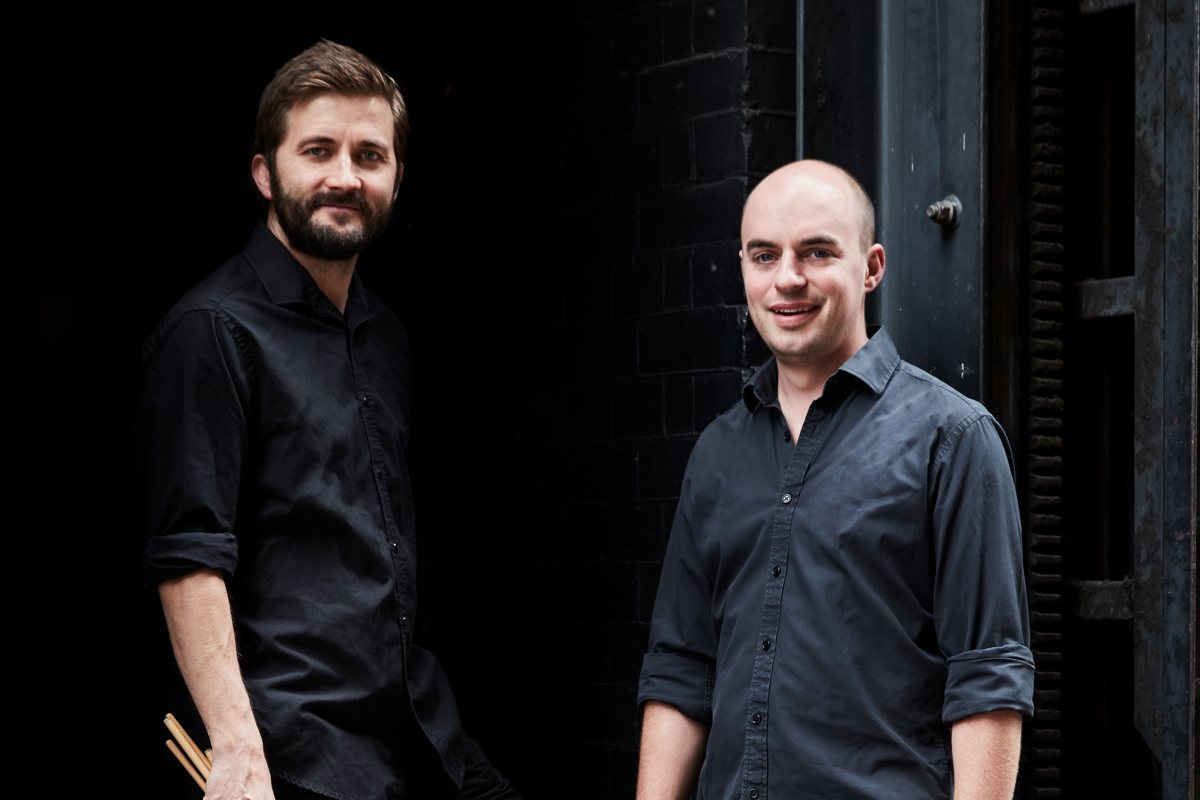 Family Workshop 3.30-5.00pm
BANG, SCRAPE, RATTLE AND ROLL – fun and laughter for
all the family playing alongside O Duo. Bring something
percussive if you wish, but you'll also get the chance to play on
their huge array of percussion with them! We ask that children
be accompanied by their parents.
Email info@woolerarts.org.uk to register.
SUNDAY 12 JUNE 3.00PM


(Please Note Time)
Early and Late
Solem Quartet
| | |
| --- | --- |
| Amy Tress | violin |
| William Newell | violin |
| Stephen Upshaw | viola |
| Stephanie Tress | cello |
| | |
| Bartók | String Quartet No. 1 |
| David John Roche | A Prayer at the Edge of Silence (2021) |
| Beethoven | Quartet Op. 131 in C sharp minor |
The young Solem Quartet bring a very exciting programme of works by two musical giants, early Bartók and late Beethoven, and they also introduce us to the music of the British composer, David John Roche, whose new work has been written especially for the Solems. The Quartet has shown itself to be one of the most gifted and enterprising of its generation through their programming and presentation. Their performance of Beethoven's sublime late quartet, Op. 131, will bring our brief summer season to an impressive conclusion.
Three years ago, the Marmen Quartet brought Beethoven's Op. 131 to Alwinton and it will be fascinating to hear a different and youthful interpretation of this masterpiece by the Solem Quartet. Op.131 is like the chamber-music equivalent of a Mahler symphony – a complete world within its movements, which, in this work are expanded to an astonishing seven, or more correctly, a huge one-movement work in seven sections. The range of emotions that Beethoven explores in this work is truly exceptional.
Bartók's First String Quartet was composed in 1909 and is in three movements, also played without a break. The work was inspired by the composer's love for the violinist Stefi Geyer, and the first movement is sometimes compared with the opening, fugal movement of Beethoven's Op. 131.
A Prayer at the Edge of Silence will have its first performances by the Solem Quartet during their 2022 season. It was written for and commissioned by them for Part III of their Beethoven Bartók Now series. David John Roche writes:
A Prayer at the Edge of Silence is a five-movement string quartet about hope and was written in response to the quartets of Beethoven and Bartók. Each movement – each prayer – has a different character and is a meditation on a way of feeling, a wish, or a contemplation. The work is a call for clearer, happier, calmer times ahead. The five prayers are titled as follows:
A Prayer for Good Times; A Prayer at the Edge of Silence; A Prayer for Clear Thought; A Second Prayer at the Edge of Silence; A Prayer of Warmth and Happiness
Praised for their "cultured tone" (Arts Desk), the Solem Quartet has established itself as one of the most innovative and adventurous quartets of its generation. A 2020 awardee of the Jerwood Arts Live Work Fund, one of 33 artists selected from more than 1200 applicants, the Solem Quartet takes its place amongst some of the UK's brightest artistic voices, with award recipients spread across practices including music, theatre, opera, circus, dance, live art and performance.
The Solem Quartet are widely known for their thoughtfully curated programmes. In 'Beethoven Bartók Now', the group's current 'Solem Lates' project, they present the works of these two giants alongside six major commissions, bringing new life and relevance to these iconic masterpieces; a wealth of digital content and educational activity surrounds each performance. One such component of this far-reaching project is 'Writing for Quartet', generously supported by the Royal Philharmonic Society, a biannual online workshop for composers of all backgrounds. 'The Four Quarters', the Solem Quartet's debut album, using Thomas Adès' The Four Quarters  as a framework,  was released on Orchid Classics in September 2021.
"They're my forerunners for New Talent 2021."
Norman Lebrecht, La Scena Musicale
"….thoroughly convincing in both their playing
and their inventive arrangements."
Martin Kettle, The Strad
For further information: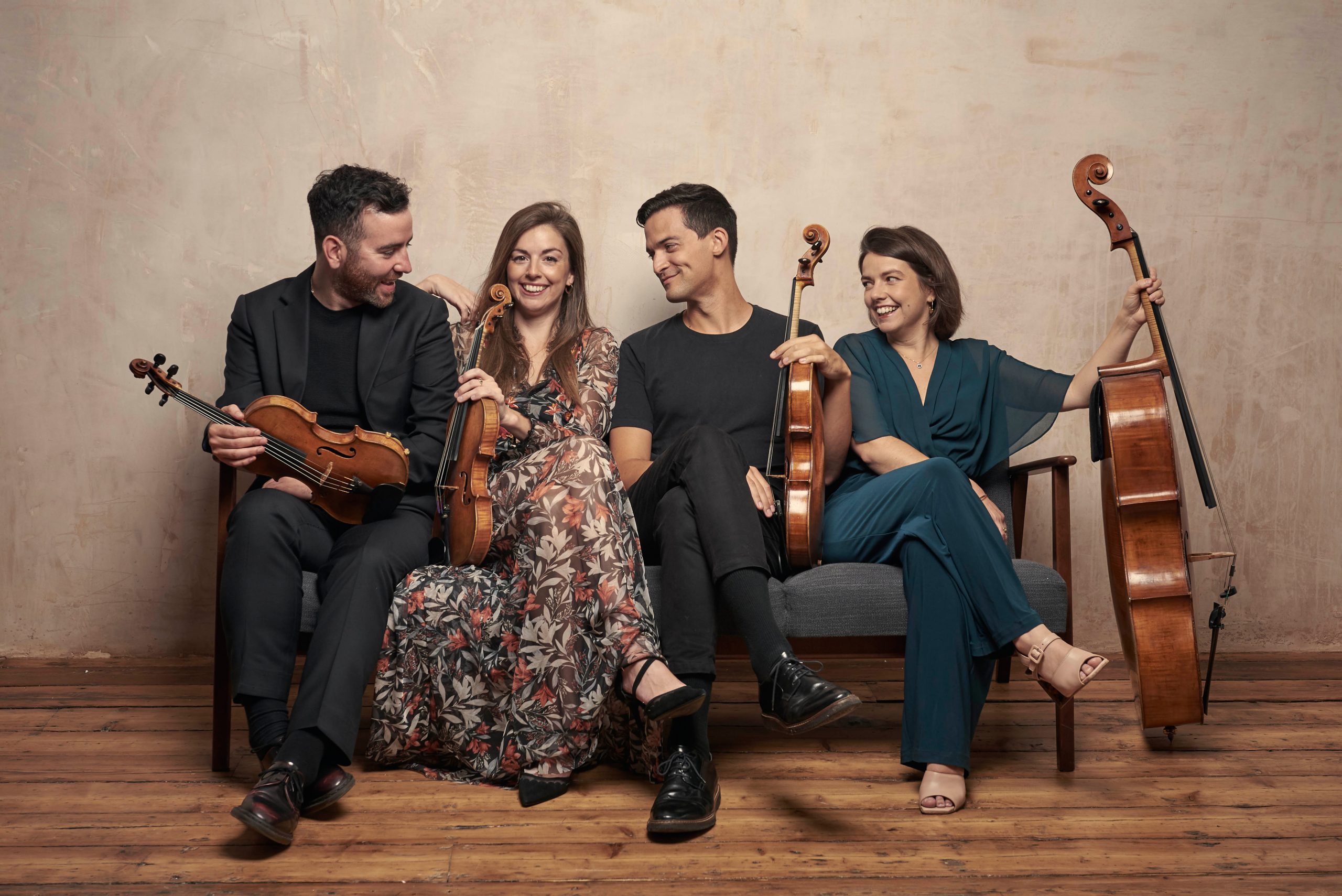 Supported by The Henfrey Charitable Trust